History of the 6th Kentucky US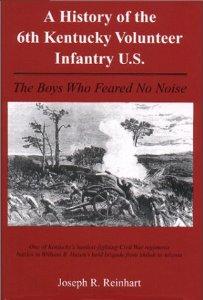 A wonderful history of The 6th Kentucky written by: Joseph Reinhart.
We highly suggest that anyone who would like to know more about the original 6th Kentucky Volunteer Infantry U.S. to please visit Mr. Reinhart's website at:
http://6thkentuckyus.yolasite.com/
You can find a complete unit history, rosters, letters, journals, and more.
We thank Mr. Reinhart in his effort to preserve and honor the memory of those who fought in the 6th for the Union and Kentucky.