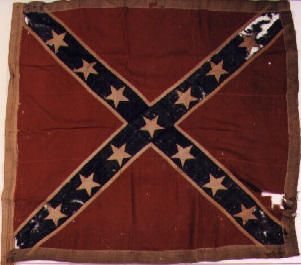 The 48th Alabama infantry reenactors is a non-profit living history group, dedicated to the portayal of the life of the civil war solider and 1860's period civilians, with the emphasis on a mid-to-late war impression of the men of the 48th Alabama Volunteer Infantry, Army of Northern Virginia. we are a family-oriented group that encourages the participation of our member's wives and children.
The 48th AL is based out of central and eastern alabama. Nearly all of our activities are held on weekends during the "good weather" months of March, April, May, June, September, October, and November. Members participate as frequently as they wish or are able to do so. most of the events we attend are in Alabama, Georgia, Mississippi and Tennessee. Our members may also attend events further out of the area, such as Kentucky, Virginia, Maryland or Pennsylvania
With the nature of the hobby, the 48th Alabama is called upon to fill the Federal ranks time to time. when wearing the blue suit we portray the 6th Kentucky US volunteer infantry. a dedicated site has been setup for our Federal portrayal . See the link at the top of the page to visit our 6th KY page.